About Dalit Welfare Association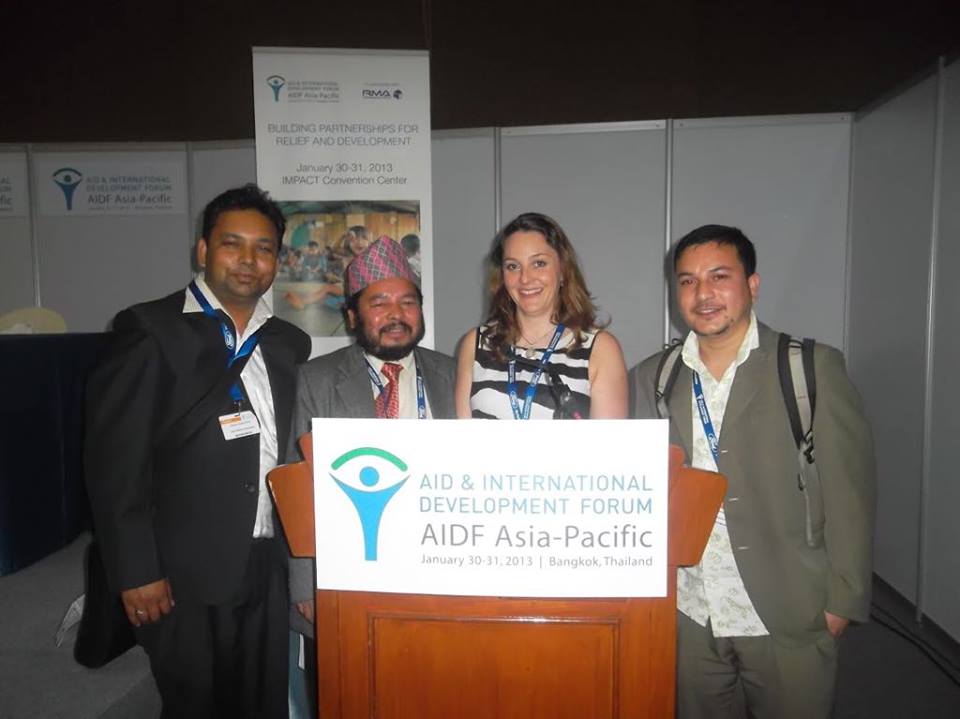 The South Asia has been respectively introduced by old Sindu valley civilization around the world But before 3 thousand years ago untouchability system was born in this place. Indus River valley (ancient Indian civilization) Indus valley civilization has coverage Indian continental areas. But here peoples practicing the slavery system and feudal system. Those who are existing in Nepal and other SAARC country. Now South Asia's total Dalit population has 25 Corraro. Nepal Dalit peoples have been persistently more degraded and puppet during the centuries ago. Now it has still exists any colour of Dalit life. When Barna system (caste discrimination system) was established than in Indian continental area had been used the public service and hard manual worked form the Sudhare untouchable and Dalit for ruler group.
The Hindu orthodox social order caste discrimination unjust has been prevailing especially in south Asia. The caste discrimination feudal outlook has been provided power, product and national resource to the high caste. But low caste untouchable has always prohibited by power product and decision from the state. It has been seen still also in the power structure of country. Huge people have been persecuting by the name of Dalit. It has exclusion and discourage from achieving knowledge, wisdom, power & property from nation. We don't know why the same blood, same religion same cultural & same colour people are excluded, exploitation and maliciously treated from the society.
In Nepali contest total 20% Dalit population have been age old exploited by the different kinds of subjugation and trouble. Therefore we understand for joining combat against this inhuman practice. So we had established Dalit welfare Organization (DWO) 1994, than 1996 we had also emerged the Dalit NGO Federation (DNF). Both two organizations (DWO and DNF) pioneer, designer, planner, thinker and also founder chairman was Motilal Nepali. But now from experience of the both organization we have been creating new pace forerunner resplendent organization for playing the significant role for formation of a New Nepal.
Our organization name is DWA ( Dalit Welfare Association). This Association was formulated in 1996 in Nawalparasi district office. We registered DWA in district Administration office in Nawalparasi, it was affiliated with social welfare council. That time it was little bit worked for Dalit right in local level. But it was waiting for wide working space and environment. Now we have found Dalit emancipation path which cover the multi dimension of subjects, From DWA we urged the carve for inclusion Dalit in all national and common resource. DWA has playing dynamic role to the uniqueness defined outcome and desirable result for all Dalit people comprising the all Nepali citizen.
Nepali agonist peoples were immolated against feudal absolute monarchy in 2006 April. After 10 April 2008 peoples has gave a clear verdict concerning their choice of candidate and their political parties to draft a new inclusive constitution by their political parties and CA Members within another near about one years. We optimist that it will seen fair, be hopeful and far reaching to all Nepali peoples bright futures.

The huge tremendous people's struggle we have achieved peoples democracy. So we are practicing the full people's republican democracy. Now Nepal is consisting in social transition condition. The number of peoples has been perusing new Nepal shape and design from our honesty effort. Many downtrodden people has been articulated their interest and demand for fulfillments their need. DWA has been thinks Dalit struggle for social development. It has given a powerful imputes to the development of productive forces.

Development history shows power holder elite groups and its character is the last exploiter in human history. So we belief also untouchability shackle is being last era of 21 centuries. The New Nepal production of social dream we bring the dignity honored life in coming days for Dalit and non Dalit peoples. So we have been started glorious path for restructuring of new equal social paradigm by contain with all Nepali peoples. Which we bring new Harmonics Entity those who by our action create Dignity life of Dalit peoples.